Battery Test and Replacement in Davison, MI
If you're not an automotive expert, it can be difficult identifying the different symptoms of system issues and what they could be. That's why we at Hank Graff Chevrolet are here to help! Our expert technicians are on deck to inspect your vehicle and fix it up as good as new. We can assist with almost everything, but we will cover battery testing and replacement services in this article. Read on to learn more!
Timeline
There is a general timeline we recommend you follow, and that is to come in every three to five years to get your system inspected. You might not necessarily need a replacement at this point, but it is smart to get an estimate on the remaining lifespan of your battery. The reason this range is flexible is because it depends on a number of different factors, such as the climate you drive in, your unique driving style, and even your specific model type. You can find detailed model specs inside your owner's manual, but with any other inquiries, reach out to our service staff online via our Ask a Tech form.
Warning Signs
Apart from this schedule, there are also unmistakable warning signs that could alert you to a problem. First and foremost, if your car seizes up while you're driving on the roadway and requires a jump start from another vehicle to get going again, that is a clear sign that your battery has gone flat and will likely need to be replaced right away. Before it ever gets to that point, keep an eye out for more subtle signals, like if your car takes longer than usual to turn on, or makes a clicking noise as it does so. We also recommend watching your car's electronics, such as your display screens, headlights, and interior lighting. All of these are connected to your battery, so if they are malfunctioning, that could be a sign of a deeper issue.
Replacement
If you decide you are in need of an inspection, you can schedule an appointment online under the Service & Parts tab of our website. When you visit our service bay, our team will start off with an electrical system test. This will provide a diagnosis of whether or not your battery needs to be replaced. If it does, our Parts Department will dig into their stock to find an ideal substitution. Then, they will remove your old one and install the new one! This might take a little while, so we suggest relaxing in our waiting room and taking some time to look through our Service Specials. We update them often to save you as much money as possible on your car's maintenance!
If you suspect you need a battery test and replacement in Davison, MI, pay our Service Department a visit at Hank Graff Chevrolet. We have a convenient location and accommodating hours!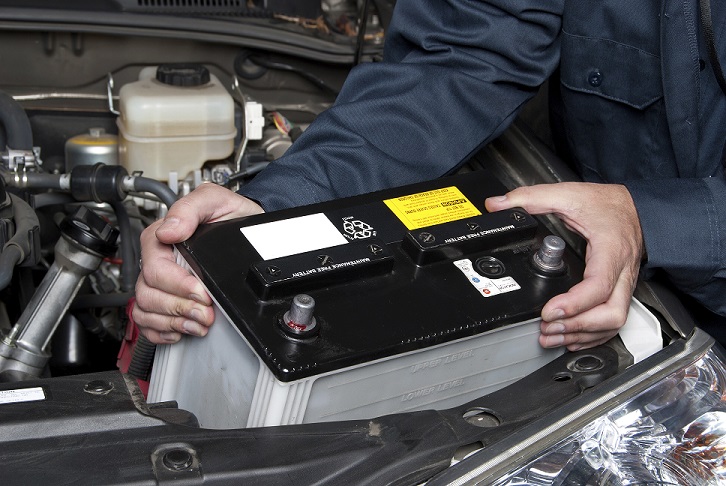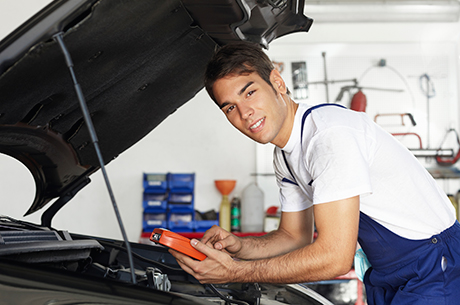 Service Hours
810-653-4111
| | |
| --- | --- |
| Monday | 8:00 am - 7:00 pm |
| Tuesday | 8:00 am - 7:00 pm |
| Wednesday | 8:00 am - 7:00 pm |
| Thursday | 8:00 am - 7:00 pm |
| Friday | 8:00 am - 6:00 pm |
| Saturday | 8:00 am - 3:00 pm |
| Sunday | Closed |
Testimonials
Very happy with the help & service
Jean Shipley
1-2-2020
The BEST!
Erika Abdelhak
12-31-2019
That's what I call outstanding customer service!!
Lori Simpson
12-31-2019
Awesome Customer Service
Denise Skarritt
12-30-2019
We had a great experience
Frederick Roeder Jr
1-31-2019
Wonderful staff
Chris Woidan
1-28-2019
Very friendly staff great customer service
Roy Gilpin
1-26-2019
Very warm and friendly atmosphere
Kurt Jensen
1-15-2019
I could not be more pleased with my service
Andrea Mcglashen
1-14-2019
Super friendly staff!
Lucy Engle
1-12-2019
If your looking for an honest car salesman look no further
Corey Tate
1-2-2019
The Most Pleasant Experience
Ed Pavlis
12-4-2018
Experience the Equinox
mardon
11-20-2018
Customer Testimonials
Brett E.
11-9-2018
Friendly and Helpful
James
10-31-2018
Impressed
Andre
10-19-2018
Thank you
Derek
10-15-2018
Service
Reynaldo Reyes
Grand Blanc, MI
10-3-2018
Customer Review
antoinette
9-15-2018
Great service
Mary Lenzi
Davison, Michigan
8-29-2018
Read More