Air Filter Replacement in Davison, MI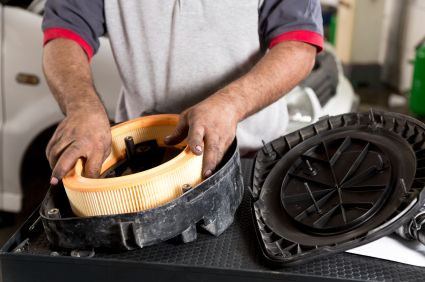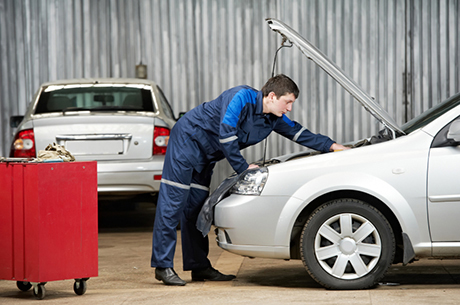 Many vehicle owners do not know the importance of routine maintenance, and we are here to change that. At Hank Graff Chevrolet, we want you to know just how vital your car's components are, and why they need regular inspections and replacements to keep your model healthy. To learn more about your air filter and the recommended steps associated with it, read on!
What Does My Air Filter Do?
If you're not an automotive expert, you may be unaware of what purpose your air filter serves. It is one of the most important parts under your hood, protecting your engine block from harmful pollutants. Your system combines oxygen and gas to create small combustions that in turn fuel your powertrain. If the air entering your engine block isn't clean, then grime and grit will get caught under your hood, clogging up your mechanics, reducing your efficiency, and decreasing the quality of your other internal parts. That's why your air filter is there—to act as a barrier, keeping out dust and debris so that only clean oxygen is used inside your vehicle.
Warning Signs
Since this component works so hard every time your car runs, it will eventually get worn out and needs replacing. At this time, you might notice a few warning signs. First, if your car seems to be starting up at a slower pace than normal, or you hear strange noises as it powers on, these are both signals that you could have an issue under the hood. Next, be on the lookout for a check engine light on your dashboard. This could be attributed to other issues, but either way, will need to be looked at as soon as possible by a member of our Service Department. Finally, if you take a look for yourself and see that your filter is covered in grime, then that is a clear sign that you will need a new one. Regardless of warning signs, we also recommend getting a new filter installed every 15,000 to 30,000 miles in order to be proactive and prevent further damage.
Replacement
When it comes to the actual replacement, it is an easy process that will get you in and out of our location in a jiffy. You can set up your visit ahead of time using the online Schedule Appointment tool. First, our team will perform a cursory inspection on your air filter, fluid levels, and other basic system components. Then, if their diagnosis reveals that you need a new filter, our Parts Department will dig into their inventory and find a substitute. After a simple swap is performed, your car will be running like new!
To get an air filter replacement in Davison, MI, pay our service bay a visit at Hank Graff Chevrolet. We have flexible hours for your convenience, so come in anytime!
Service Hours
810-653-4111
| | |
| --- | --- |
| Monday | 8:00 am - 7:00 pm |
| Tuesday | 8:00 am - 7:00 pm |
| Wednesday | 8:00 am - 7:00 pm |
| Thursday | 8:00 am - 7:00 pm |
| Friday | 8:00 am - 6:00 pm |
| Saturday | 8:00 am - 3:00 pm |
| Sunday | Closed |
Testimonials
Very happy with the help & service
Jean Shipley
1-2-2020
The BEST!
Erika Abdelhak
12-31-2019
That's what I call outstanding customer service!!
Lori Simpson
12-31-2019
Awesome Customer Service
Denise Skarritt
12-30-2019
We had a great experience
Frederick Roeder Jr
1-31-2019
Wonderful staff
Chris Woidan
1-28-2019
Very friendly staff great customer service
Roy Gilpin
1-26-2019
Very warm and friendly atmosphere
Kurt Jensen
1-15-2019
I could not be more pleased with my service
Andrea Mcglashen
1-14-2019
Super friendly staff!
Lucy Engle
1-12-2019
If your looking for an honest car salesman look no further
Corey Tate
1-2-2019
The Most Pleasant Experience
Ed Pavlis
12-4-2018
Experience the Equinox
mardon
11-20-2018
Customer Testimonials
Brett E.
11-9-2018
Friendly and Helpful
James
10-31-2018
Impressed
Andre
10-19-2018
Thank you
Derek
10-15-2018
Service
Reynaldo Reyes
Grand Blanc, MI
10-3-2018
Customer Review
antoinette
9-15-2018
Great service
Mary Lenzi
Davison, Michigan
8-29-2018
Read More